1" (16B) Steel Triplex Taper Bush Sprockets
High quality 1" 16B triplex taper bore British Standard pitch sprockets in the most popular sizes. If the size you require is not listed, please contact us and we will check for availability.
Steel C45
These gears are supplied with a taper bore for bush type fixings.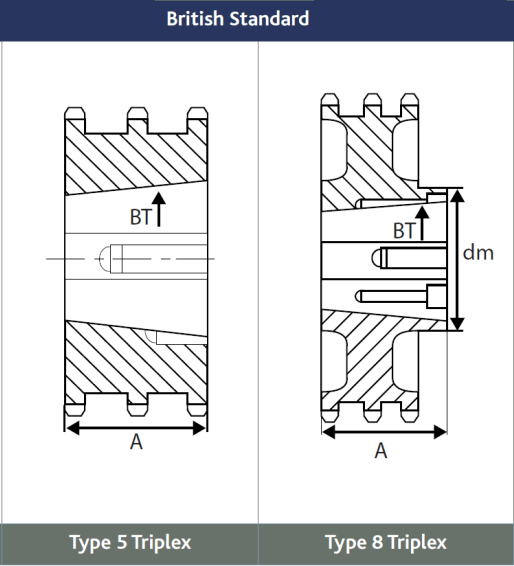 Part No.
Code
No. teeth
Bush
Type
Hub
Overall
type BT
dia. dm
width A
7826-520
CS83-17
17
2517
5
–
79.6
7826-521
CS83-19
19
3020
5
–
79.6
7826-522
CS83-21
21
3020
5
–
79.6
7826-523
CS83-23
23
3525
5
–
79.6
7826-524
CS83-25
25
3525
5
–
79.6
7826-525
CS83-27
27
3525
5
–
79.6
7826-526
CS83-30
30
3525
5
–
79.6
7826-527
CS83-38
38
3525
8
178
89